ePAGE is that simple, modern, and multi purpose weebly theme that will make your visitors contact you.
It's fixed sidebar makes it an ideal website template for small and large business websites that wants visitors to constantly see their contact information no matter what page they are or how far down or up the page they are.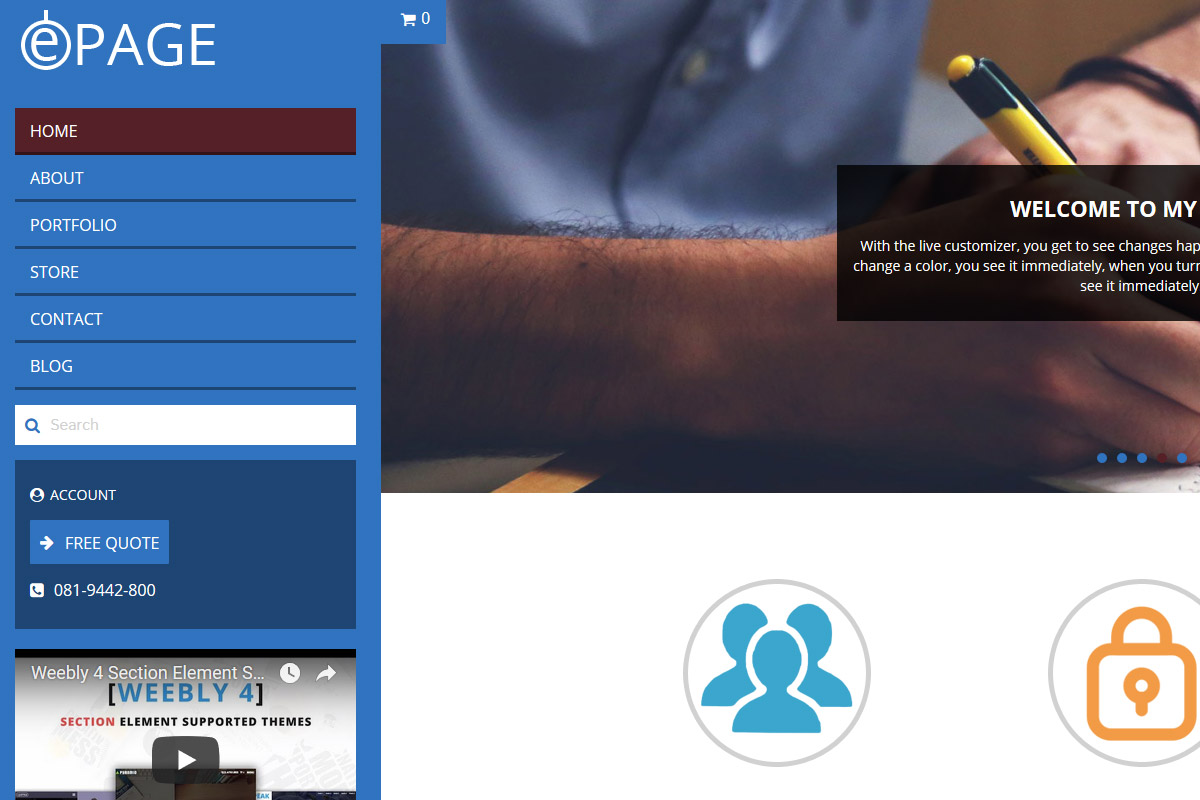 MOBILE FRIENDLY WEEBLY THEMES
Roomy weebly themes are second to none. We carefully designed and develop each theme for use in any industry (health and fitness, education, lifestyle, businesses, e-commerce, etc.)
Our primary advantage is that we've worked with so many weebly clients prior to launching Roomy themes, in these time, we've learned a lot about difficulties experienced by different website owners and web design agencies.
By combining our experiences working with clients and our unmatched knowledge of web design, graphic design, user interface and experience design, content and social media marketing skills, we've brought you a one-package solution for your website.
LIKE TO SEE SOME EXAMPLES
Here are some beautiful weebly websites build with Roomy Themes.
Our themes are perfect for all types of websites because they can be easily customized to fit any demand.
THE RIGHT THEME FOR YOUR WEBSITE IS HERE
Our weebly templates are designed to give you all the tools you need to build a successful online presence and the best part is, you don't need any special skills to use these themes.
Simply drag and drop theme to install, click theme options to customize the theme to your liking, drag and drop content elements to build website information.
Build from start to finish without seeing a single line of code.
We've done all the coding and complex stuffs so that you don't have to.
All you have to do is "click to edit".
WE ARE OFFERING:
Modern weebly themes
Easy to use weebly themes
Section element supported weebly themes
Mobile friendly, fully responsive weebly themes
Professional weebly themes
Weebly store themes
New weebly templates
Classy weebly themes
Creative weebly themes
Interactive weebly themes
E-commerce weebly themes