Install
Customize
Build website
Get setup package
DO I NEED ACCOUNT TO DOWNLOAD?
No, you don't. But in order to manage your downloads and re-download the theme
when there's an update, we highly recommend that you create an account before downloading. It takes a minute.
License
1 SITE LICENSE
Restricts the user to ONE installation only. You can install and use the product on one website only. You can NOT install it on multiple websites, even if the other websites are owned by you.
3 SITES LICENSE
Restricts the user to maximum of THREE installations. You can install the product on up to 3 websites only.
Learn more
Setup Package
INSTALL & CUSTOMIZE
For an additional fee, we can install and customize this theme for you. If for example you want a feature from landing-3 layout moved to landing-1, we can do that for you. If your exact color scheme is not among the 15 available color scheme, we can create a color scheme of your choosing. These and many more can be done for you if you want us to. More info
BUILD WEBSITE
We can build your website for you. We'll install this theme, customize it and build your webite pages and contents.
More info
Uwem Weebly Theme
Not a fan of those websites with full screen background images and colors? It's ok, most people aren't, and it doesn't make your website any less successful.
The design of a website shouldn't be about how much color or "jumpy" the elements are, it should be all about how well it fits your business model and how comfortable you feel conveying your message.
Uwem Weebly theme is exactly what you need to appeal to mature, sophiscated audience who deals and work with serious people/businesses.
Uwem is designed with web-safe elements proven to boost conversions. It comes fully packed with content plugins that will add extra functionality to your website.
Uwem theme is fully responsive (mobile ready), has 15 colors to choose from, and 100% compatible with weebly.
PAGE SIZE
Small, large, full or default size.
Need the page size to be larger? No problem. Within theme options tab you can set page size to small, large, full or default.
BOXED VIEW
Full width or boxed-like view
There's a lot to love about uwem theme, one of such is the ability to set the page to full width (edge to edge) or boxed view with margins around the page. Within theme option, trun on "boxed screen".
THEME TYPE
Light or Dark theme
Not crazy about the white background header? The great news is, with Uwem theme you get to choose from two types of theme, light theme or dark theme. The light theme has a white background header, black theme has black background header.
Within theme option, select theme type to switch between light and dark theme types.
MILO CONTENT
Full width or boxed-like view
An interactive content plugin with images that simply flips over to reveal more information. Use it to display products, services, news items, portfolio items, etc. Click to upload images then click to edit texts and link.
Within theme options, show 3, 6 or 9 content boxes for landing-1 layout, show 3, 6, 9, 12 or 15 content boxes for milo content page.
E-COMMERCE
Product element
Weebly drag and drop product element is fully customized on this theme. You'll be able to drag and drop weebly product element to build your product items.
You'll be able to choose to display your products in carousel, grid or masonry grid.
Weebly product information page is well customized on uwem theme. Product title, description, social icons, input fields, etc. have all been customized to conform with the design of the rest of the theme.
Drag and drop elements to build detailed product information.
Well customized cart that can be enabled or disabled within theme options tab. By default, the cart is disabled, you will have to turn it on via theme options tab.
SECTION ELEMENT
Support for section element
Don't like any of our crazy ideas about what a website should look like? The great news is, because Uwem theme has full support for weebly section element, you'll be able to create your own unique (and I mean, unique) web pages with multiple content sections.
You can simply drag and drop section element anywhere and dress it up with background color, background image or background video; then proceed to drop other elements (photos, texts, gallery, videos, etc.) above it.
FOOTAGE PLUGIN
Background video plugin
A drag and drop weebly background video plugin that gives a website that extra "desire factor". Having a homepage with a moving picture can serve as a really good "first impression".
Upload your own video to replace the default. Drag and drop contents directly on the footage.
TESTIMONIALS
PinBoard Testimonials
Display feedback you collect from clients using this remarkable plugin. With just a click, edit testimonial texts and upload photos.
Within theme options disable testimonial names, photos and pins. You can show 4, 8, 12, 16 or all 20 testimonials.
TESTIMONIALS
Cube Testimonials
Found on landing-1 layout, cube testimonial enables you to display two sliders, one for testimonials and the other for images describing the testimonials.
Each slide contains a text and photo element. You will simply click to replace the texts with your client testimonial, then click to upload photos.
TESTIMONIALS
Blockquote Element
Using the blockquote element, you can create as many testimonials as you want and place them on any page. The element, with its italic font style simply creates the impressions of a "quote" making it a suitable tool for building testimonial items.
PRICING
Gravel Pricing plugin
Wish to show pricing plans for your products and services? Use this built-in weebly pricing plugin to display pricing plans. One of the exciting thing about this pricing plugin is that you can show pricing options for both monthly and yearly subscriptions or you can show either monthly or yearly.
Click to edit texts, drag and drop elements to build. Within theme options, you can show 2, 3, or all 4 pricing columns.
EVENTS
Prompt event plugin
An easy to build event plugin for weebly websites. Click to edit event information, drag and drop to build. Found on landing-3 and prompt events layout, use this interactive content plugin to showcase events, news articles, portfolio samples, etc.
Within theme options, show 3 or 6 events for landing-3 layout, and 3, 6, 9 or 12 events for "prompt events page".
EVENTS
Prompt event addon
Have questions and answers to display on your website?
Wish to display a little more information about your events, and maybe a signup form? Use prompt event addon to create detailed informational pages for your events. Simply drag and drop elements to build.
STUMBLE PORTFOLIO
Stumble portfolio plugin
Want to showcase your work samples? Uwem theme comes with our stumble portfolio plugin. Use this content plugin to display work samples, team members, products, etc.
Click to upload photo, click to edit texts. Within theme options, select to show 4, 8, 12, 16 or all 20 portfolio items.
VIDEOS
Visual videos plugin
Want to build a video section within your website? How about using this content plugin that allows you to display videos within your website. You can embed, vimeo vidoes, youtube videos, or from the web. You can also upload and display videos using weebly HD Video element.
Simply click to upload video thumbnails, drag and drop elements to build video information.
CONTACT
Ideal contact plugin
You want to constantly tell users to contact you or submit a form and you just don't want to appear too desperate or annoying? No more worries.
Because uwem theme comes with our ideal contact plugin, you can now have your website users click the contact icon to get in touch with you. Of course, this can be hidden within theme options.
SLIDER
Boxit slider plugin
Slideshow is certainly one of the coolest way of adding interactivity to your website and projects. Uwem theme comes with built-in 1-click editable slider plugin for weebly.
The sliders can be seen on "home-1" and on "header-slider" layouts. Simply upload your own images to replace current ones. By default, there are 3 slides but you can show 2, 3 or 5 slides.
VITAL SOCIAL
iVital social plugin
Perhaps people have become accustomed to seeing social media icons on web pages and most people are no longer curious about seeing your facebook page or what's on your twitter or instagram pages. Most likely explanation, right? That's why we developed this amazing social media plugin for weebly websites.
With this plugin, you'll be able to show some interesting posts from your facebook, twitter and instagram pages and the best part is, you can link it all back to your social media pages to get the page views and followers you you so desire.
Click to upload post images, click to edit texts and link. Within theme options, you can show Facebook only, Twitter only, Instagram only, facebook and twitter only, or facebook and instagram only.
TAKE NOTE:
This plugin does not load your social media posts automatically, you have to manually build each posts which by the ways is very simple as you only click to edit post options fields.
COLOR SCHEME
15 colors to choose from
Uwem theme comes with 15 beautful colors to choose from. From dark color to light color schemes, you'll be able to switch between colors with just 1-click.
Simply click the "theme" tab to see all 15 colors. Selected color is applied instantly.
There's also a clear documentation guide with diagrams on how to make your custom color scheme.
AND SO MUCH MORE...
From ability to drag and drop the theme to install, to being able to customize and build on from start to finish without any complexity or coding, Uwem theme is a perfect website template you need to build a successful online presense.
Uwem theme was designed and developed with the assumption that you have zero knowledge of building a website which makes it an ideal website builder template for anyone.
I'm looking at the demo site of your Uwem template. I like its simple appearance, but will it be possible to increase the size of the page?
Yes it's possible within theme Options tab. There are 3 options for page size: Small, medium and large. You'll be able to select the option that works best for you.
TAKE NOTE!
With external hosts such as ipage, blue host and others, we cannot guarantee 100% compatibility. this is because some of these hosts do not have the latest version of weebly.
Also, some host might charge additional fee for importing a theme or using some weebly features. Please check with your hosting provider before making a purchase. Weebly does NOT charge any amount for importing theme. If you don't have a weebly account, create one here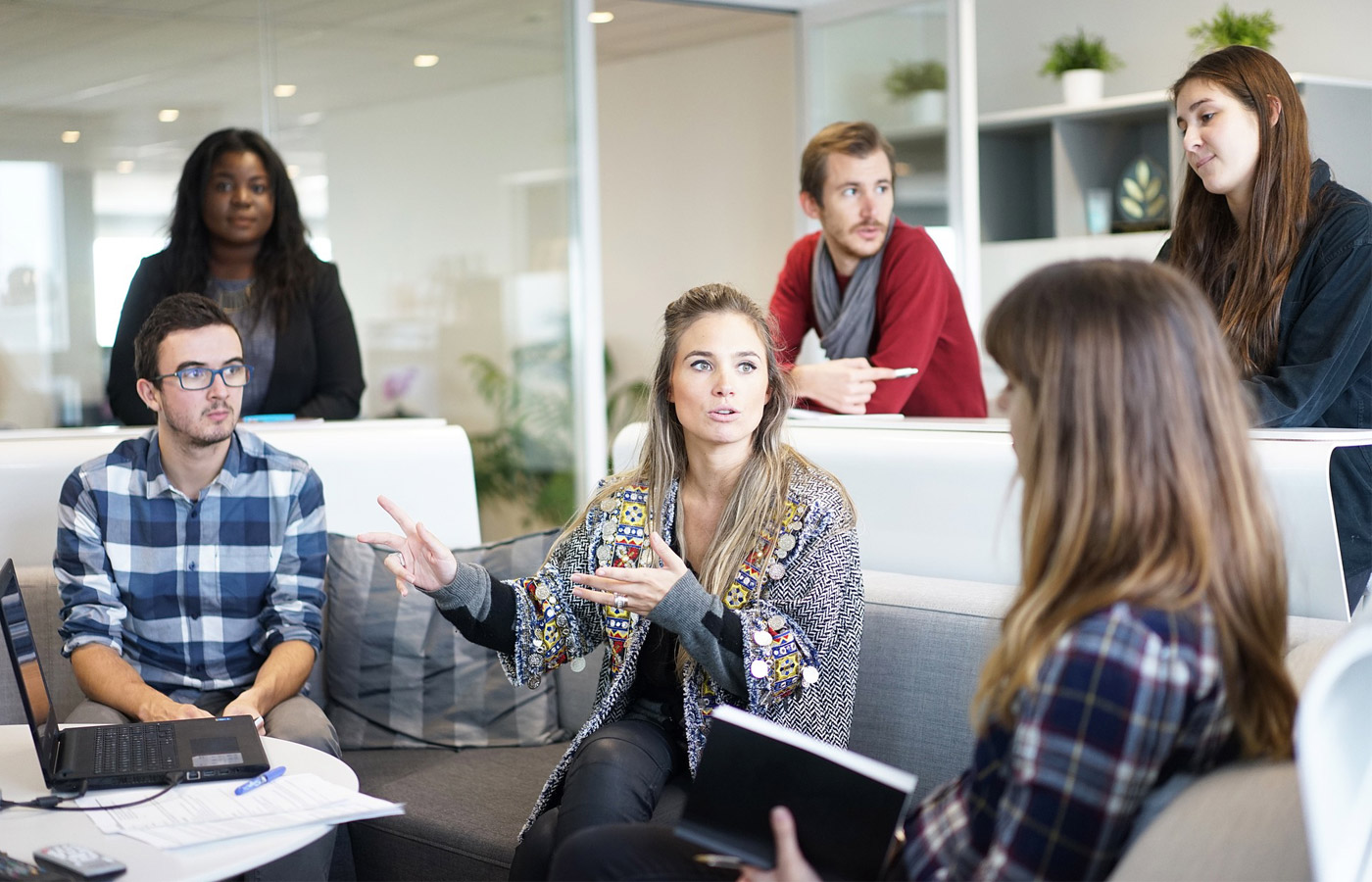 NEED HELP?
Need help building your website?
Setting up and building your website is too time consuming or you just don't know where to start?
Need someone to help you install this theme, customize it to your taste, or you just need someone to help build your website, add pages and products?
Look no further, our inhouse design experts are here to listen to your preferences, offer suggestions and help install, customize this theme and build your website for you.
READY TO TAKE THE NEXT STEP?
I'm looking at the demo site of your Uwem template. I like its simple appearance, but will it be possible to increase the size of the page?
Yes it's possible within theme Options tab. There are 4 options for page size: Small, large, full and default. You'll be able to select the option that works best for you.
And the cart? I don't need e-commerce on my website. Can I get rid of it?
Yes, by default the cart is hidden. If you need it, turn it on within theme options tab. With 1-click, you will be able to turn off any feature you don't want.
I want to find out about your uwem theme for weebly, specifically about the vital social tool. At the moment we have facebook page with lots of posts and our instagram page is about a week old, and we are in the process of launching twitter page. Will it be possible to remove twitter and show only facebook and instagram for now and add twitter back later? Is this something you can do for us and how much will it cost?
It is possible to show Facebook and Instagram and it won't cost you anything. Within theme options, you will be able to simply select the option to show Facebook only, Twitter only, Instagram only, Facebook and twitter only, Facebook and instagram only or show all 3. You can show the ones you have and when you have more, you simply go back to theme options and show all.
Your demos have options for both light and dark theme, do I get the two themes with one purchase or do I buy each theme individually?
It's not two separate themes, it's one theme with option to use either light or dark theme. You make one purchase and get the two options.
I have a few videos that I want to put on the site, I really love your visual video page, I just have a few questions. First, I want only paid members to watch the videos after they log into the site. My second question is, will it be possible to show up to 8 or 9 videos? Is any of these possible?
Both options are possible. To address your first concern, using weebly membership plan you can create member accounts and groups and select what pages certain members/groups can have access to. You can add members manually using their email addresses and send them invitation to join or you can put up a signup link allowing people to register on your site for you to approve them. You can use weebly HD video element to upload and display your videos.
As for number of videos to show, within theme options you can select to show 2, 4, 6, 8 or 10 videos.
Thanks, I will look into that. Also, the vital social plugin is very impressive, it's one of the selling point of the theme. How does it work? Do I put my social media link to pull and display the posts or I have to build the posts separately?
You have to manually build each post. It's very easy because you simply click to upload post photo, then click to edit and link post details.
Being able to build the posts manually has lots of advantages, one of such is that you get to decide what posts to show in order to win users attention and clicks.