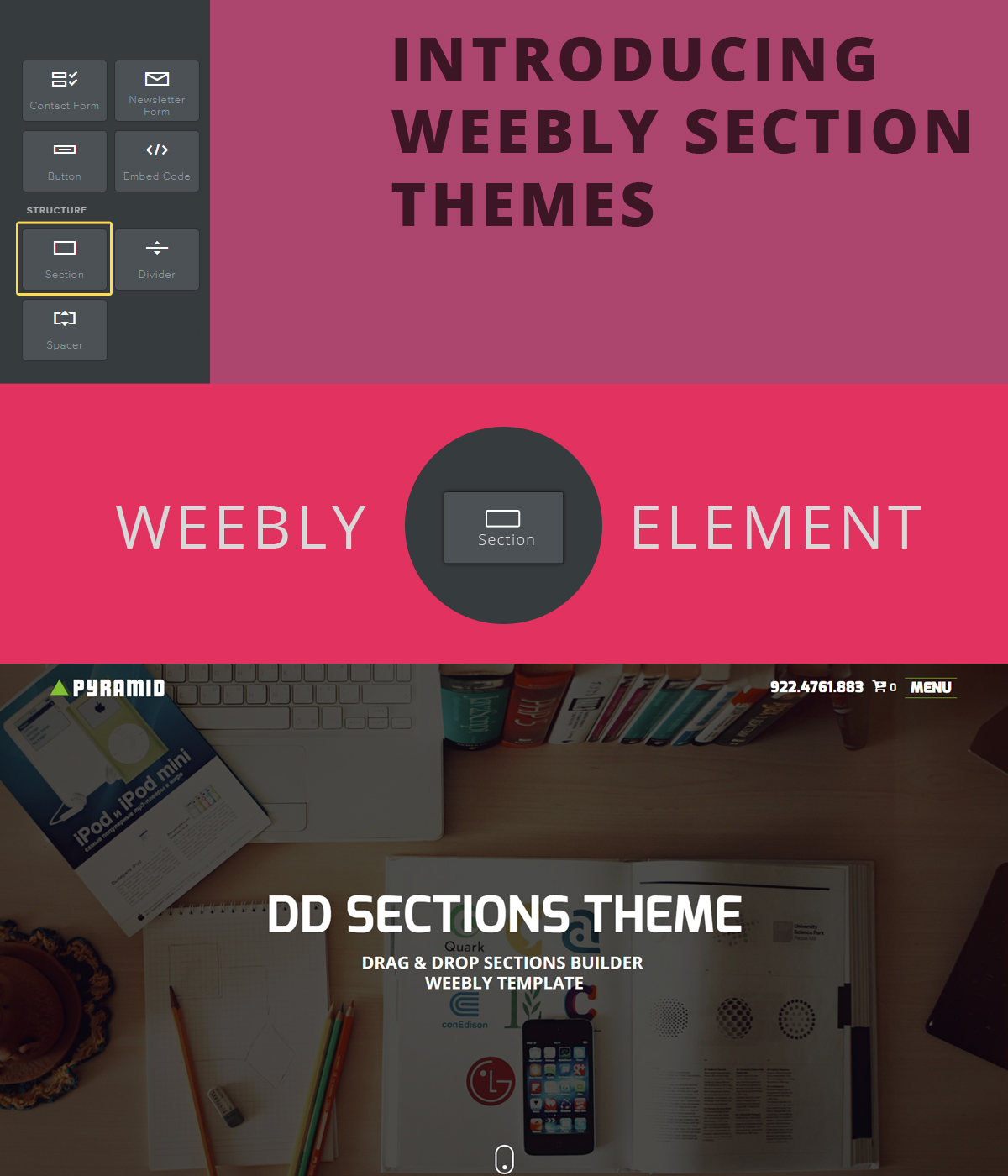 We've always assured and reassured you that we'll always bring you the latest and easiest to use weebly templates. To accomplish this, we have to keep an eye on the latest, trending and most functional website tools and designs. We also have to particularly pay close attention to weebly releases and updates.
What Are Section Weebly Themes?
About a month ago, weebly announced the arrival of a new element: SECTION. This is what we, like most weebly users, have been waiting for.
But we didn't just rush into it, we took time to study it and come up with the best and most functional way to apply it to our themes. And today, we're glad to announce the arrival of section themes, by Roomy Themes.
We've tagged this categories of templates "section themes" because of their support for weebly section element.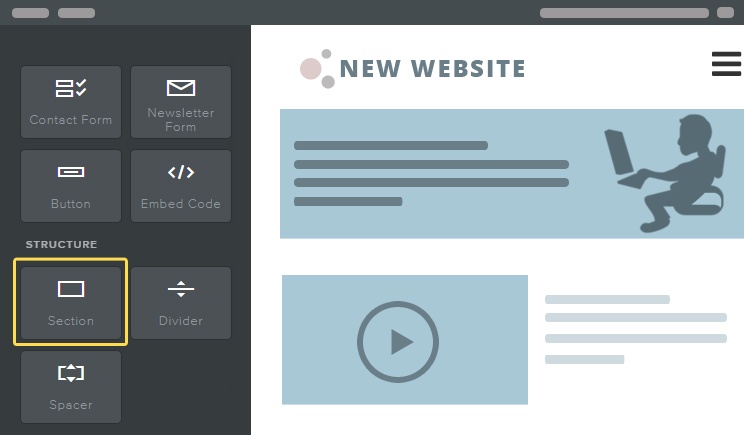 Section Element Support
The primary feature of section weebly themes is it support for (the new) weebly SECTION element. Section element enables you to build multiple and colorful content sections by simply dragging and dropping the section element anywhere on each page.
You can then style each of those sections with a background color, background image or background video. With 1-click to change to any color or 1-click to upload image/video and use as background, section element really brings about an even easier and interactive way to build on weebly.
What you can do with section themes
Build a simple, beautiful and modern weebly website without stress.
Drop SECTION element on the content area to build colorful content sections.
Dress each content section with a background color, background image or background video.
1-click to add or change a background color, upload/update background image and video.
1-click to adjust the height of the section.
Drag and drop any weebly element directly on the section to build contents.
Watch the video
Get section themes
Click here to access all weebly templates that support weebly section element.